Charging station
The bus station that produces its own energy
The roof of the Bodrum bus station consists of solar panels and produces its own electricity. The energy obtained from the sun is 640 kWh and is the largest integrated system in Turkey.
6 charging stations
6 smart-type charging stations in Bodrum bus station are a station with a charging current of single-phase 16A to three-phase 32A, which can be charged at different times depending on the capacity of the vehicle. The station includes functions such as kWh energy meter, RFID card reader, 7-inc touchscreen, communication, internal software. There are visual animations that guide the user with the touchscreen, an internal software.
The charging stations, at which 6 vehicles can be charged at the same time, have an output of 22 KW. Electric vehicles can be charged in an average of 3 hours, depending on the battery.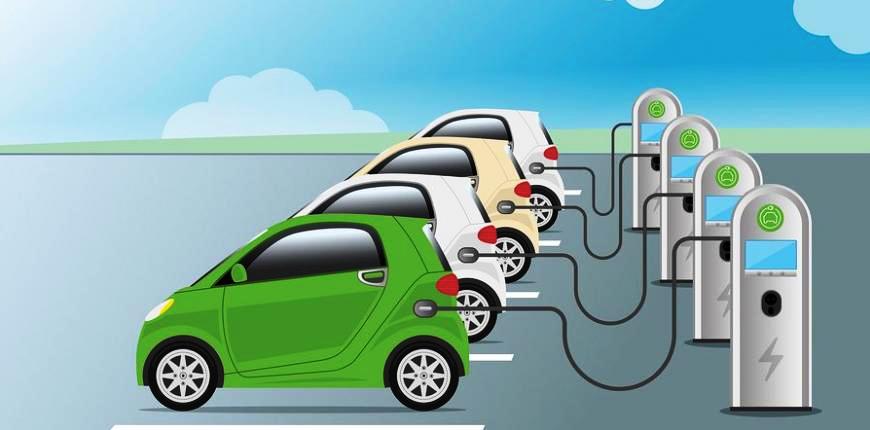 First time in Turkey
As an environmentally friendly bus station that produces its own energy;
For the first time in Turkey there are 6 separate stations in a bus station where electric vehicles can be charged.
The station has a Mod-3 type-2 charging socket in accordance with the IEC 62196 standard. A single-phase "Type 2" or "Schuko socket" can also be used as the socket.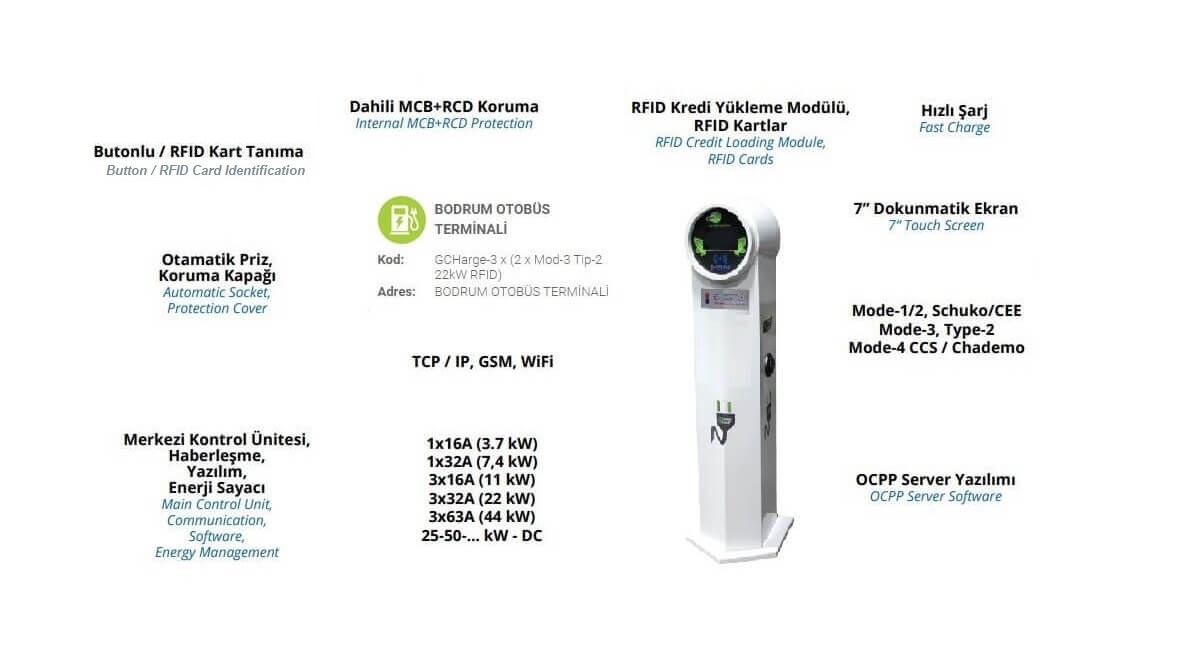 Optionally, the compartment in which the socket is located can be covered with a cover so that no second person can intervene.
By reading in the user's card, the cover with the magnetic lock is opened and the vehicle can be connected to the station.
When this process is complete, the cover is closed by the user and locked by the system. A sensor controls whether the lid is open or closed. The charging process takes place by inserting the plug from the vehicle or with the connection cable into the socket of the station.
The charging connector has a special structure for establishing communication between the vehicle and the station. This communication contains information about whether the charging plug is correctly inserted and the charging current of the vehicle. All electrical and electromechanical functions carried out in the station are controlled by an electronic control system.
There are 6 standing charging stations in the bus stop. It is suitable for outdoor use and has a steel housing according to the IP55 standard.
GLOSSARY :
IP55-Standard : The degree of protection of an object against solid objects such as dust, sand and dirt and liquids is referred to as the IP protection class.
IEC 62196 : An international standard for a range of plug types and charging modes for electric vehicles and is administered by the International Electrotechnical Commission (IEC).
Schuko-socket : Child-safe Schuko sockets that avoid additional protection against the risk of electric shock.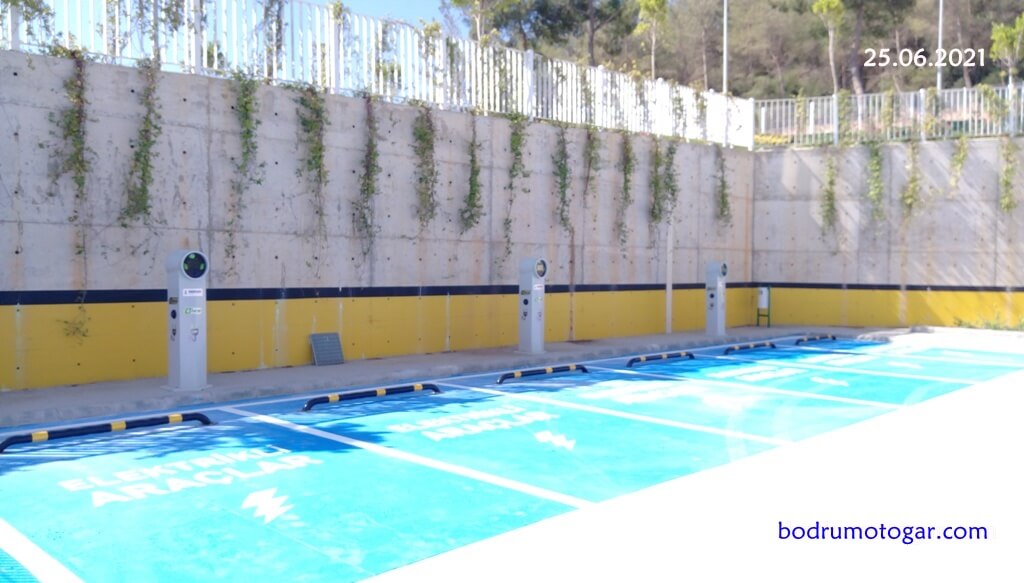 ENERGY PRICES