Airport Bus-Service,
From Bodrum Otogar to Milas Bodrum International Airport
Distance : 35.5 KM
Traveling Time:
The Milas-Bodrum International Airport is about
45 minutes
away by bus and may vary depending on the traffic density.
Attention : In the winter season, the services are arranged according to domestic flights. Cancellations may occur in the services of the plane which is canceled due to the cancellations of the plane.
×

Private airport transfer for you : bodextravel.com
---
Bodrum Bus Station has only 2 airport shuttle services. (12.07.2019)
---
Muttaş
Price : 23.- TL
(Approximately: 3,20 GBP or 4.- USD)
( 1 GBP = 7,15- TL ) - ( 1 USD= 5,70 TL )
Last Change : 12.07.2019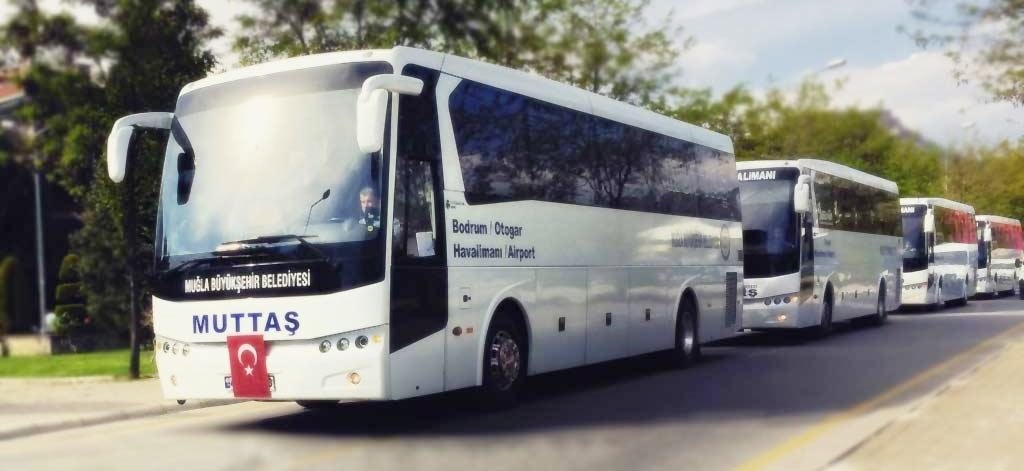 Departure times from Bodrum Otogar :
For domestic flights
2 hours
calculate before the flight departure time.
For international flights you must take at least
3 hours
before the departure time traveling buses. These shuttles are for domestic flights only. They do not drive for international flights. But if the buses ever go to the airport ?
Passenger picking points :
TORBA CROSSING AND IN GÜVERCINLIK.
Published : September 16, 2018

Price : 23.- TL
(Approximately: 3,20 GBP or 4.- USD)
( 1 GBP = 7,15- TL ) - ( 1 USD= 5,70 TL )
Last Change : 30.08.2019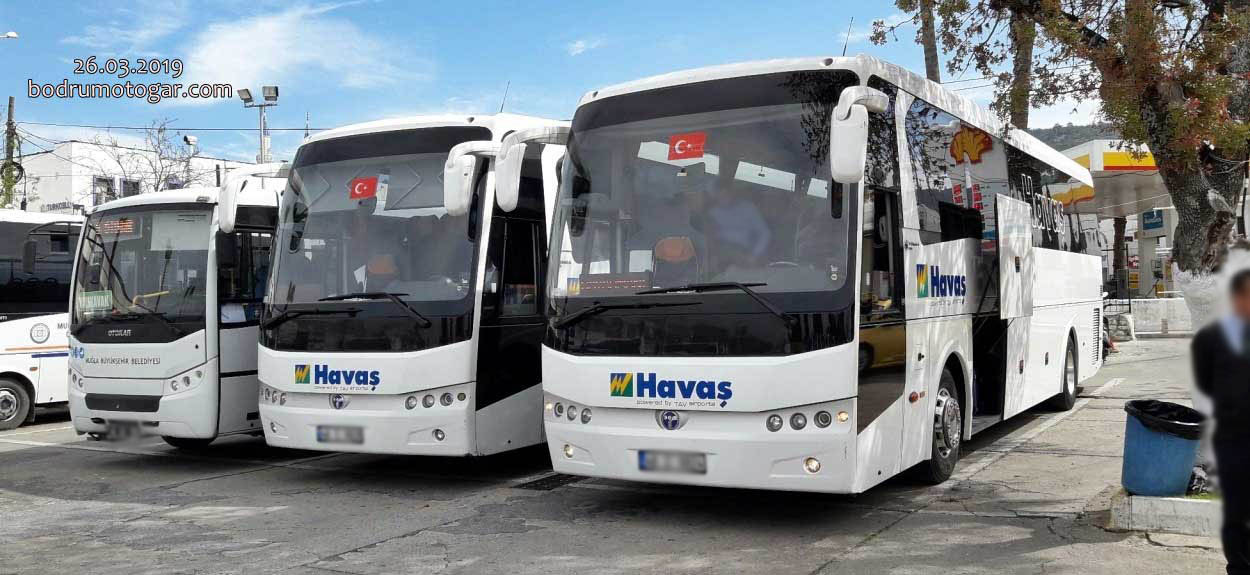 Departure times from Bodrum Otogar :
Last Change : 15.01.2020
Monday : 05:55 - 06:15 - 07:45 - 12:00 - 12:25 - 12:50 - 16:20 - 18:15 - 20:50
Tuesday: 05:45 - 07:45 - 12:00 - 12:25 - 12:50 - 16:35 - 18:15 - 20:30
Wednesday : 05:45 - 07:45 - 10:25 - 12:00 - 12:50 - 16:35 - 18:15
Thursday : 05:45 - 07:45 - 10:45 - 12:00 - 12:50 - 14:00 - 16:10 - 18:15 - 20:10
Friday : 03:45 - 05:45 - 07:45 - 12:00 - 12:55 - 14:20 - 16:35 - 18:15 - 18:30 - 19:55
Saturday : 05:30 - 07:45 - 10:10 - 12:00 - 12:50 - 16:00 - 16:35 - 18:15 - 20:35
Sunday: 05:45 - 07:45 - 10:45 - 12:00 - 16:10 - 16:35 - 17:00 - 18:15 - 18:45 - 19:55 - 20:35
---
Milas-Bodrum Airport - Airport flight status
Bodrum Airport Rote