Taxis in Bodrum Bus Station
Taxis (tr. Taksi)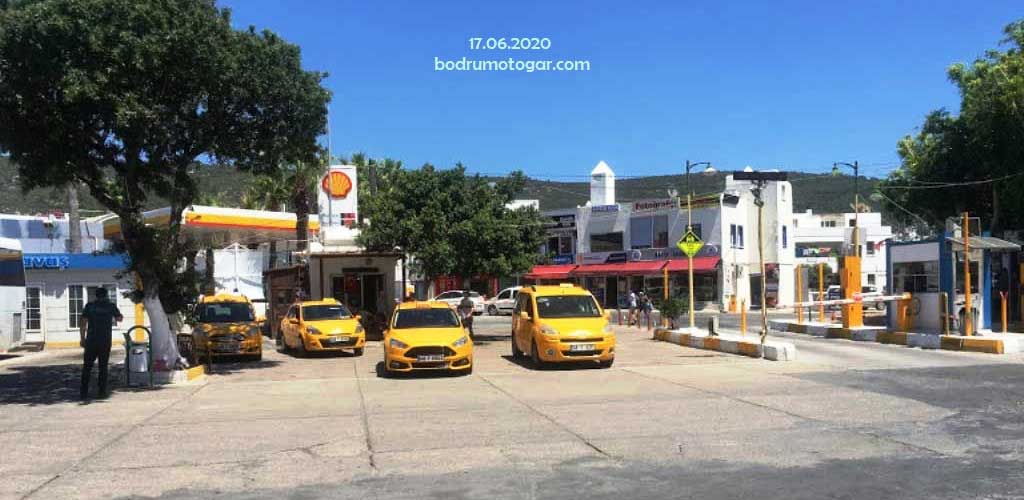 Phone : ✆ +90 ( 252 ) 316 15 15
Address
Çarşı Mahallesi
Cevat Şakir Caddesi No:54
48400 Bodrum / Muğla / Turkey
Working hours
You can find a taxi 24 hours a day, 7 days a week.
There are a total of 37 taxis in Taxi station.
--- ALL BUS STATION TAXIS WILL BE MOVED TO THE NEW BUS STATION IN THE COMING TIME ---
In the Wintersaison work only half.
In the Sommersaisonall 37 taxis work. But sometimes so full that you can not find a single taxi.
Prices according to official information
In the taximeter price tariffs, the opening fee was 5.22 TL, the distance tariff was 5.75 TL, the time tariff was 30 TL/hour, the unit time fee was 0.50 TL/min, and the unit distance fee was 0.575 TL.
Please attention!
To 1 km minimum  Price : 10.97.- TL ( USD - GBP )
Today Exchange Rate :
1 USD is 8.1326 TL and 1 GBP is 11.1596 TL
Last price check : 13.04.2021

Other option for a taxi
f you can not find a taxi in the bus station, there is another taxi stop right at the corner as an alternative.
Like on the picture "Özlem Taksi".
Phone Number : ✆ +90 ( 252) 316 59 03