Taxis
There is a taxi service in Bodrum bus station and right near the bus station in Torba.
You can find a taxi 24 hours a day, 7 days a week.
There are a total of 54 taxis at the bus station.
The taxis at the bus station alternate with Torba taxis. Although the number of taxis at the bus station may seem small, if necessary the taxis from Torba are immediately at the bus station. They work alternately in 3 groups.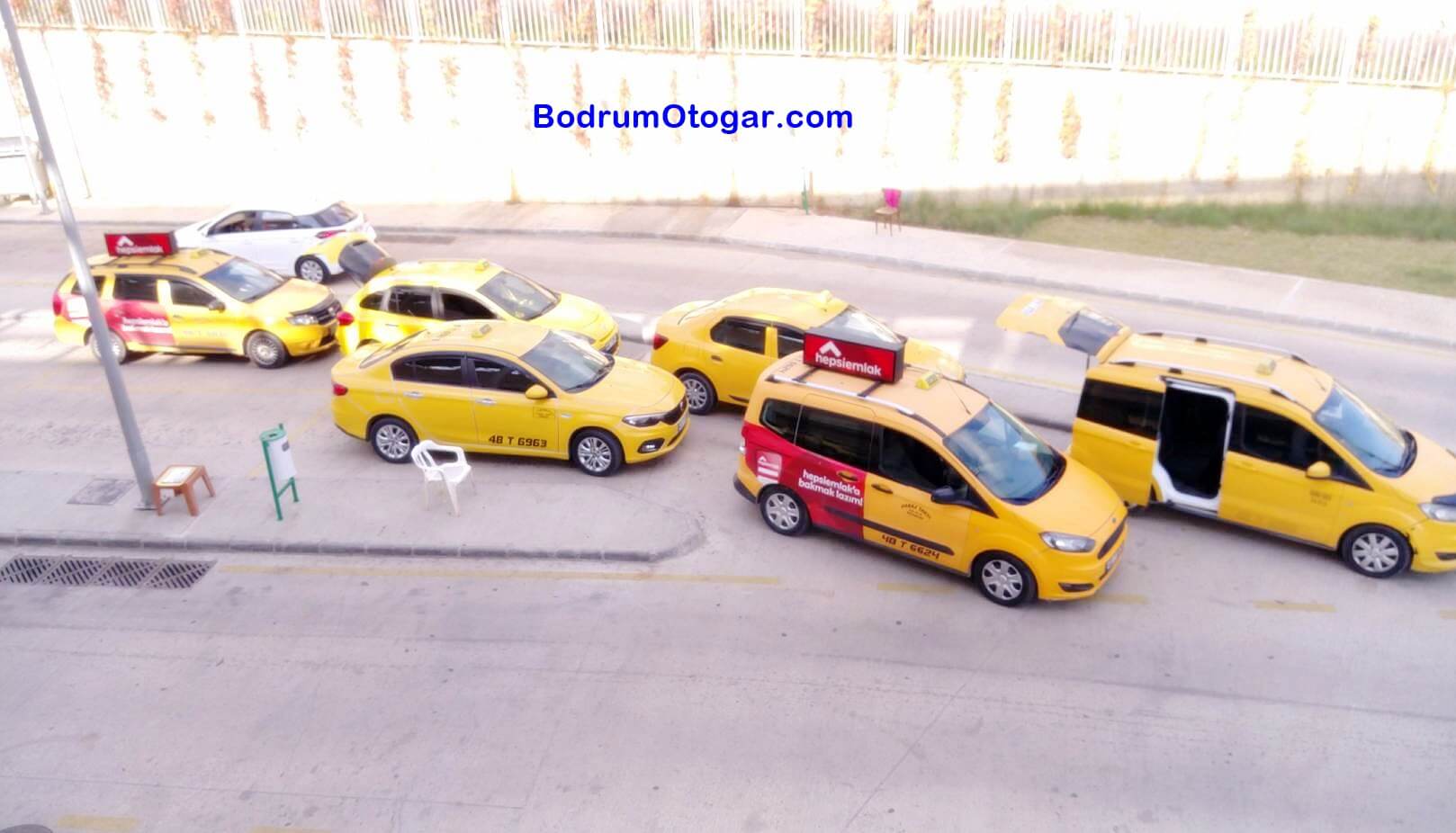 Taxis at bus station
Address
Torba Mahallesi, Rıza Anter Caddesi, 3012. Sokak No : 1, 48400 Bodrum, Muğla, Türkiye
( at the intersection to Torba, Milas, Yalıçiftlik, Bodrum )
Bus station Taxis
Torba Taxi
A first in Türkiye!
For the first time in Türkiye, with a regulation, a new taxi tariff was introduced, where the price is calculated "with the distance of the taxi meter decreasing" .
The aim of this new application was to apply a certain standard tariff with a single charge for distances between 0 and 1 km. The longer the journey, the less you should pay per kilometer. As a result, they wanted taxis to be used more.
As part of the resolution of the UKOME board of the Muğla Province (traffic coordination center) of 12.09.2018 with the number 2018 / 7-472, taximeter fees were set in this way for the first time.