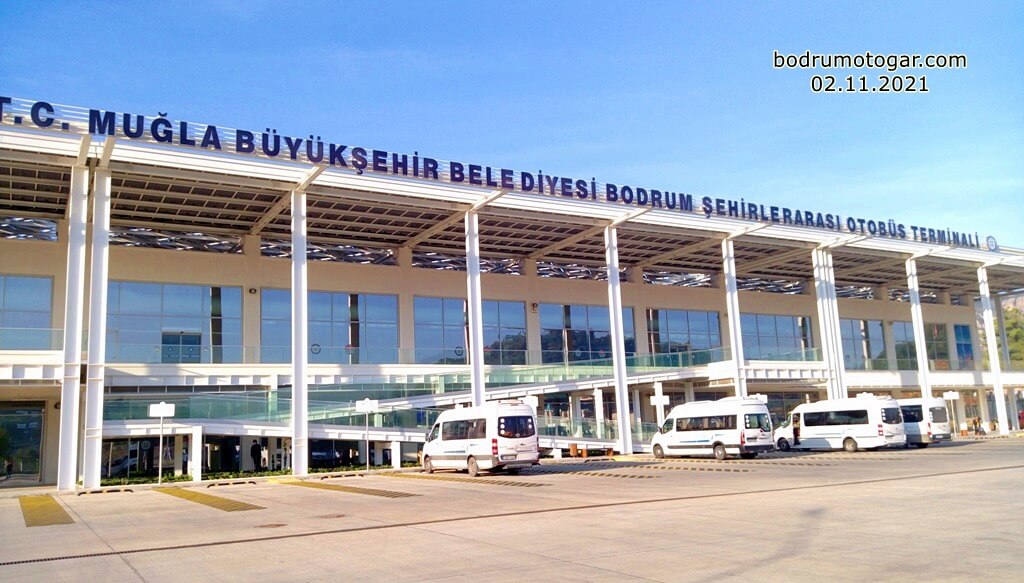 Bodrum intercity bus terminal
Welcome
Bodrum intercity bus terminal was put into service on Friday, June 25, 2021.
The terminal is located on an area of ​​17,117 square meters, was built on 31 hectares of land and has to 2 floors.
Approach
The Bodrum bus station is easily accessible for you both by public transport and by private transport. 25 minutes of our car park is free to greet incoming passengers and bid farewell to departing passengers.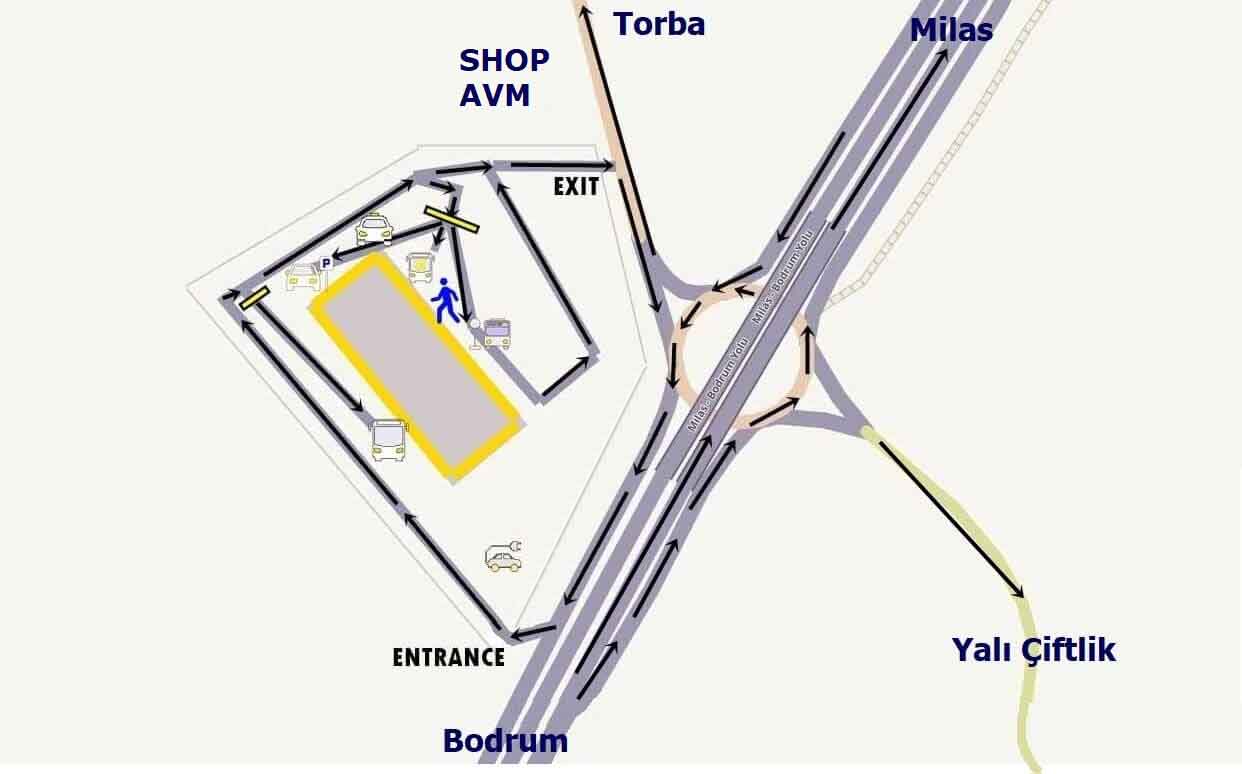 Terminal Area and Torba Junction from Drone
The terminal building consists of 2 floors.
Bodrum bus station serves public transportation vehicles and airport buses as well as intercity bus transportation.
In addition to these, a taxi stand, a parking garage and 6 charging stations for electric vehicles in the parking lot; This activities are coverage area of the Bodrum terminal operation.

The bus station team works 24 hours a day, seven days a week. The Bodrum bus station is wheelchair accessible.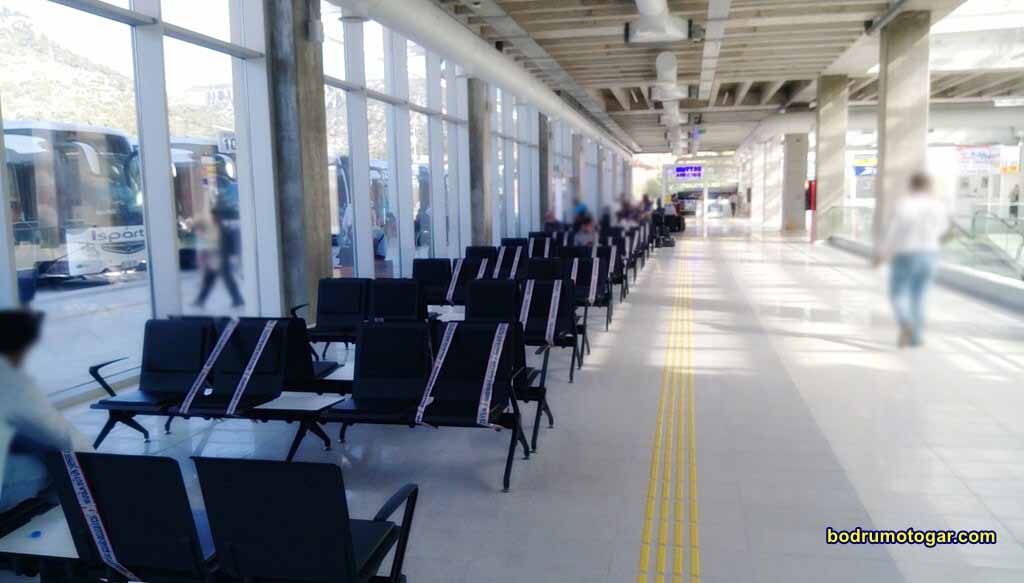 Platforms, Offices, Waiting and Seating Areas on the Upper Floor
What else is there in the bus station?
Barrier-free ramps, automatic sliding doors with photocells, small goods transport vehicles, Wi-Fi service (wireless) - Internet, toilets - WC, 5 toilets for the disabled, 2 wheelchairs, 2 masjid (prayer room for Muslims - women and men separated) , 1 infirmary, 2 baby care rooms, 1 restaurant, 4 cafeteria kiosk (buffet), 1 hairdresser, 1 shoe repair service, Melsa - handicraft shop of the city of Muğla, cash machines.
Phone Charge and Plug station is upstairs.