Bodrum Bus Station
Bus Station Bodrum, Bus Terminal Bodrum, Bodrum Otogar Place, Bodrum Otogarı, Bodrum Minibus, The new and modern Bodrum bus station was opened on 25th June 2021, Bodrum navigasyon, online ticket, Yalıkavak Otogarı, Turgutreis Otogarı, Torba Otogarı, Bus Station, Garage, Busterminal, Bus Terminal, Centrak Bus Station, Parking, Fernbusse, Im Wartebereich, WC, Toilet, Intercity bus terminal, Cafe, Kafeterya, Restoran, Muttaş, Muttash, Muttasch, Halbinsel, Peninsula, Muğla, Mugla, Intercity Bus, Linienbus, Dolmuş, Dolmush, Dolmusch, Taksi, Taxi, Citybus, Stadtbus, Airport Shuttle, Airport Service, Flughafen Servis, Milas-Bodrum Airport, Milas-Bodrum Flughafen, Shops und Gastronomie, haltestelle, Fernbusverkehr, taxis, fernbusse, flughafen transfer busse, airport service, stadtbus, dolmus, dolmusch.
Intercity bus terminal
Our greatest wish is;
that the tourists, the summer house owners who spend time in Bodrum for several months and especially the Bodrum residents use our website more easily, intensively and consciously, because in Bodrum the traffic is no longer sufficient for so many private vehicles.
For your attention: nowhere else is there another Internet site that offers such a service!
24 hour operation
The bus station team works 24 hours a day, seven days a week.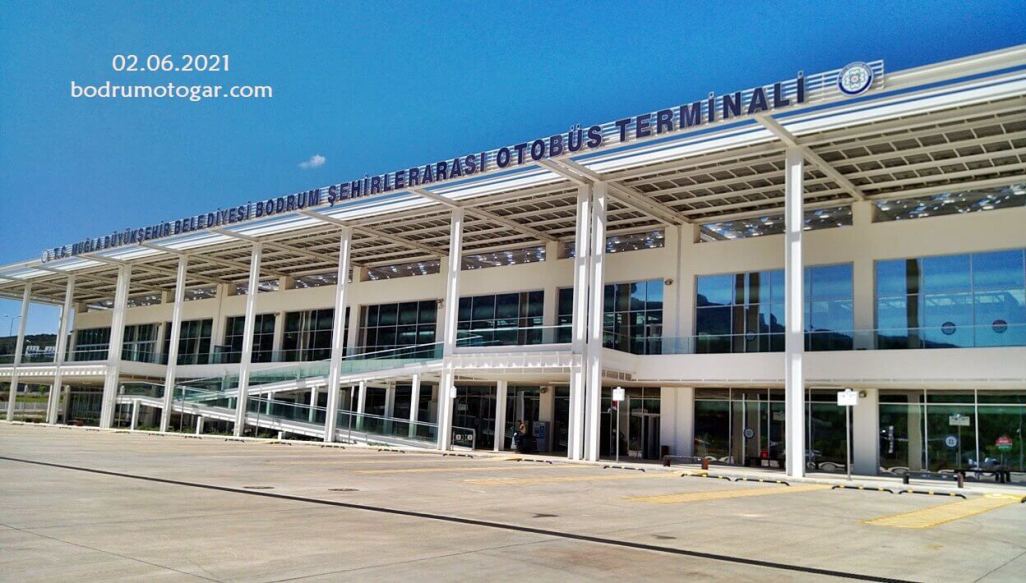 Bodrum's new and modern bus station has opened
The old bus station in the city center has been in service since 1986.
But then the city council of Muğla Province built a new bus station with a total investment of 74 million Turkish lira ($ 14 550 000 - £ 10 584 000). The cost of the land was 24 million 600 thousand TL.
The tender of the bus station was 45 million TL 548 thousand and the solar energy panels cost 4 million TL.
The new and modern Bodrum bus station was opened on 25th June 2021.
In this way, the intercity bus traffic is kept away from the city center and the city traffic is relieved.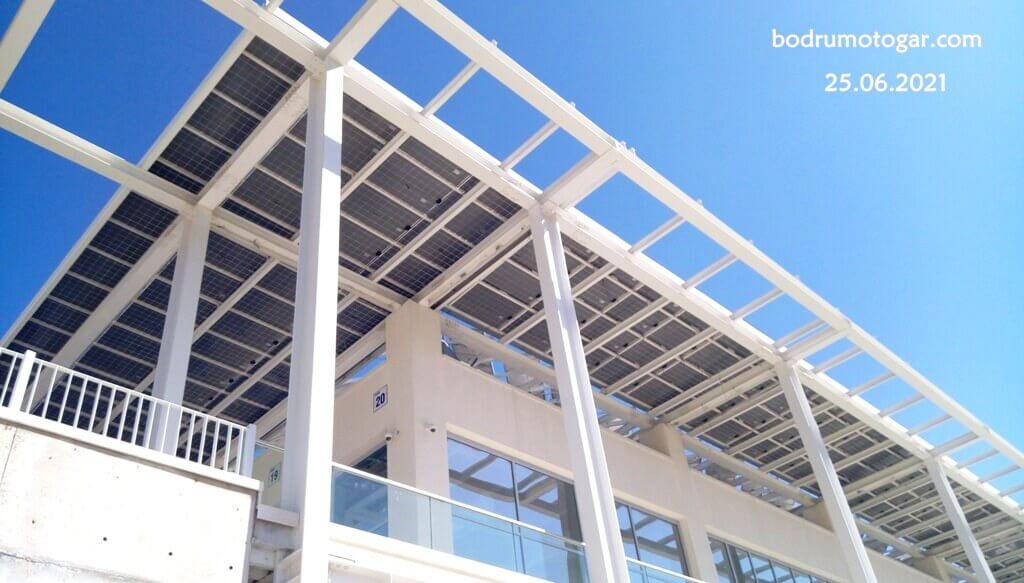 There are solar panels on the roof of the new Bodrum bus station.
This means that all of the energy required by the bus station is generated from the sun
The characteristics of the new bus station
The area in which the new bus station is located is 17,117 square meters.
A total of 21 platforms are available for long-distance buses.
There are 45 stops for omnibuses (Dolmush) - city buses and for the airport buses.
There are 10 waiting areas for buses so that they can wait for their line beforehand.
The roof of the Bodrum bus station consists of solar panels. The new bus station in Bodrum produces its own electricity. Energy from the sun is 640 kWh, making it the largest integrated system in a building in Turkey.
For the first time in Turkey, in a bus station, there is the possibility to charge the electric vehicles in 6 separate stations.
Bus station location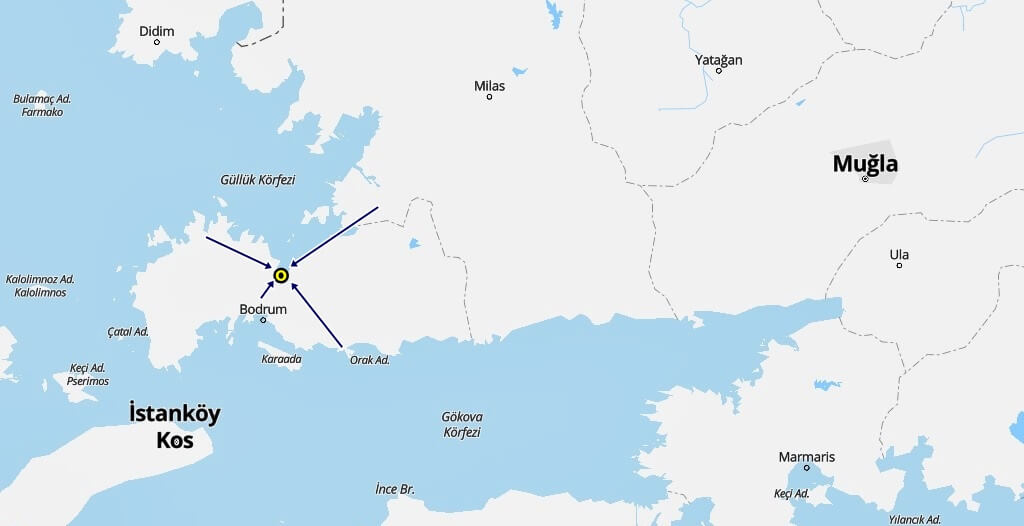 See location

via link
Bus station entrance and exit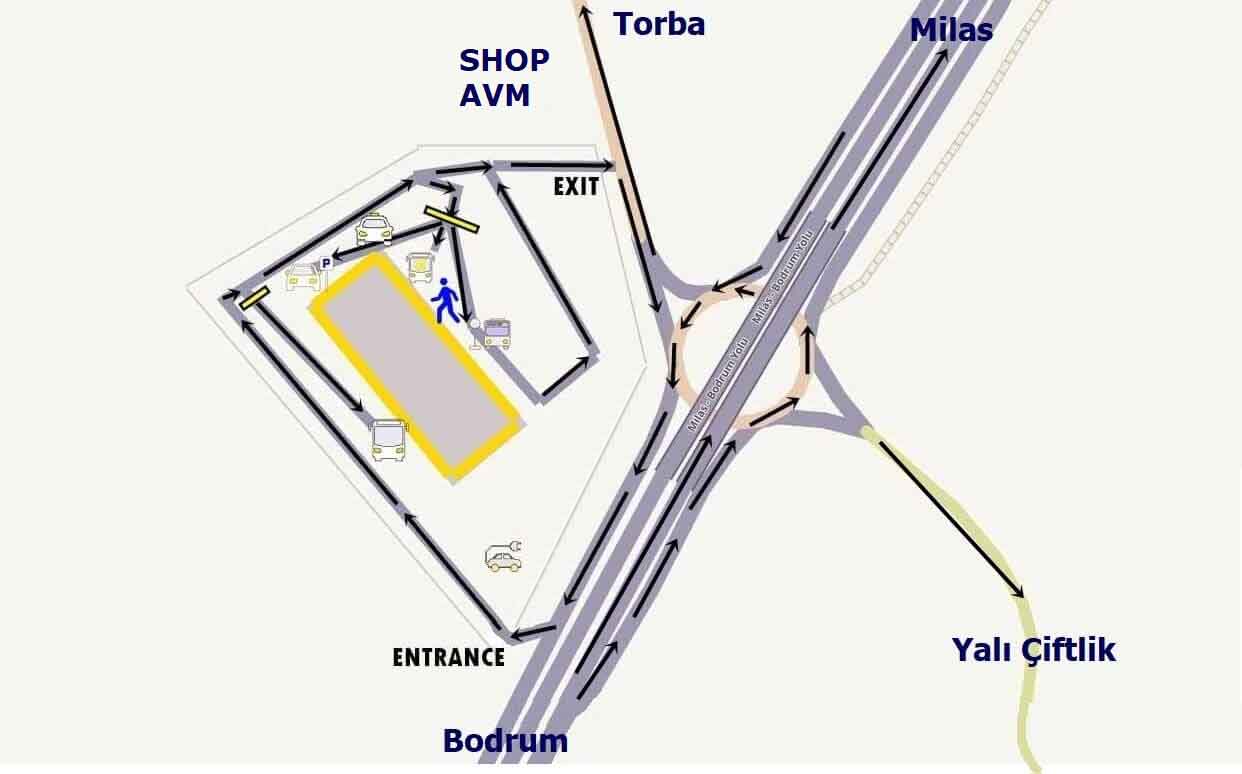 Parking spot

In the bus station there is one floor car park for a total of 184 cars.

Of these, 8 parking spaces are available for our disabled guests.
Parking fees in the bus station
Last update: 07/30/2021
Duration
Car
Official taxis
0 - 25 min.
Free
Free
1 hour
3.50 TL
1.50 TL
1 hour to 12 hours
each hour extra
0.75 TL
0.75 TL
from 12 hours
each hour extra
0.25 TL
0.25 TL
What else is there in the bus station?
Barrier-free ramps,
Automatic sliding doors with photocells,
Small goods transport vehicles
Wi-Fi service (wireless) - internet,
Toilets - WC, ( 2.5 TL)
5 toilets for the disabled,
2 wheelchairs,
2 Masjid (small house of prayer for Muslims - women and men separated),
1 infirmary,
2 baby care rooms,
12 bus companies Ofis.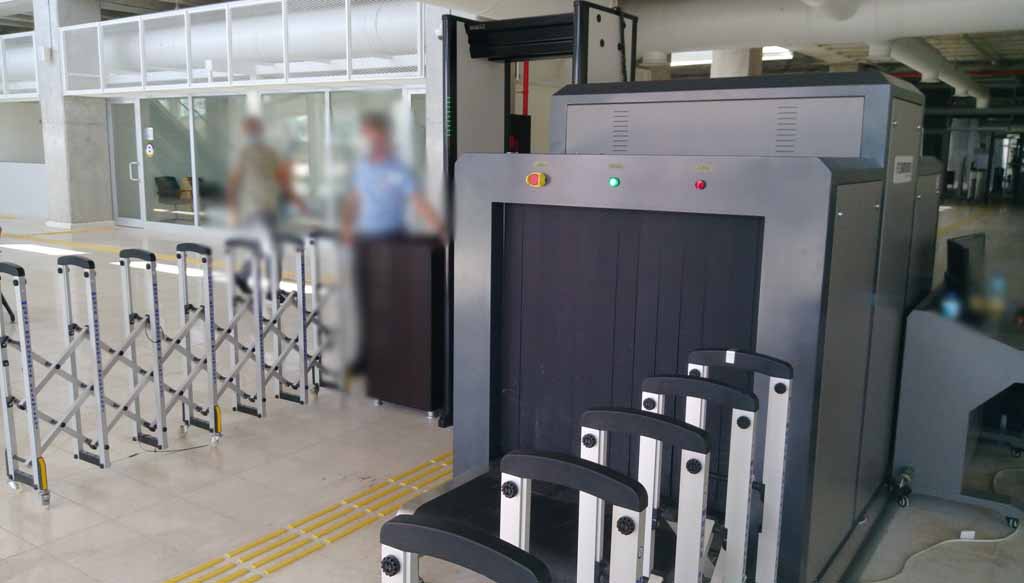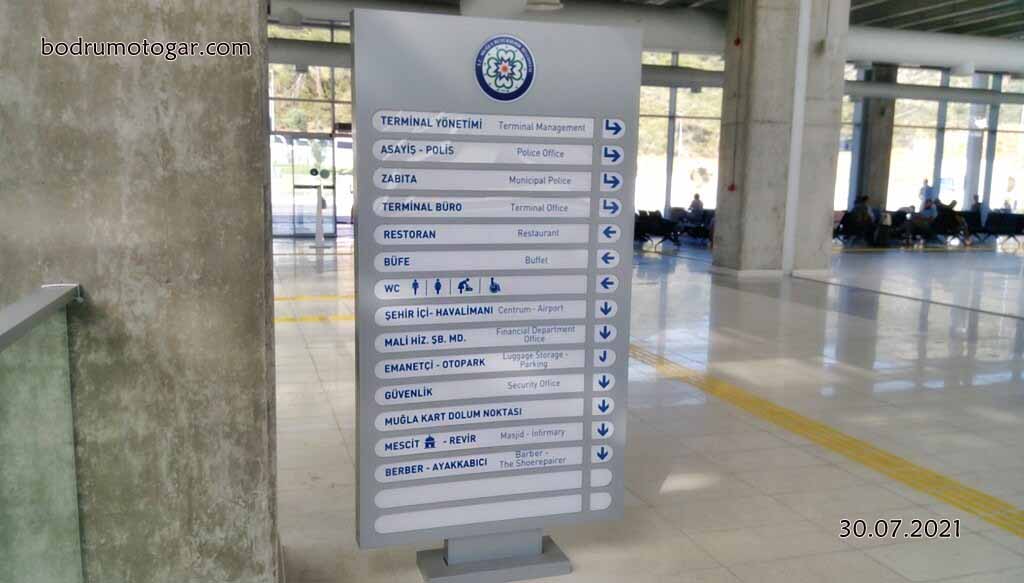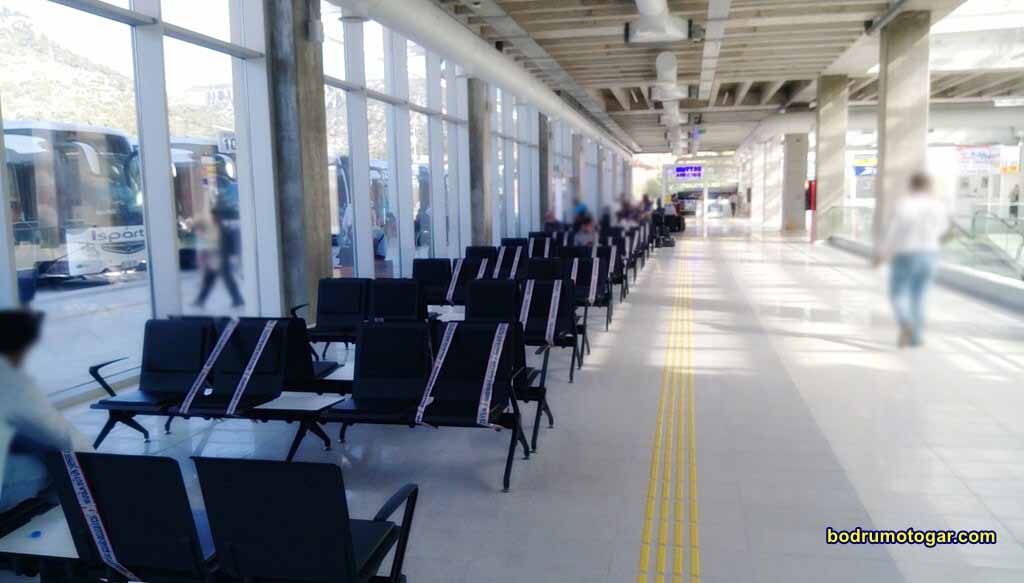 In this context, architectural solutions were adopted as the basis for guaranteeing accessibility and the accessibility standards set by TSE were accepted as legislation.
What is there nearby?
Right next to the bus station there is a shopping center called Bodrum Shop & Go.
A gas station next to the shopping center : Petrol Ofisi.
In the gas station a bakery : Karya Fırın.
In the gas station : Migros JET Shop.
In the gas station a pharmacy :Torba Eczanesi.
Disability rights
"The built environment must be usable for everyone."
This principle is based on the prohibition of discrimination in accordance with the provisions of

Law Nr. 5378 about disabled people. In public spaces, users must not be marginalized, impaired in their mobility or restricted in their safety and independence. Discrimination through structural barriers or obstacles must be avoided or eliminated. These guidelines contain a comprehensive compilation of the requirements for streets, paths and squares. Individual requirements are contained in various applicable standards. Reference is made or referred to at the appropriate point. In particular, the possibilities and limits of people who are temporarily or permanently restricted in their mobility, ability to move, sight or hearing are taken into account. Obstacle-free and barrier-free path networks are important prerequisites for people with walking difficulties and wheelchair users,so that they can go their own way. For visually impaired, blind and hearing impaired people, security, orientation and communication are crucial for their independence and mobility. The Bodrum Bus Terminal has a walking area of ​​1.2 km for the disabled within the entire terminal area.
Traveling with pets
According to the new amendment to the road traffic regulations, pets can also travel with passengers on the bus as from January 10, 2020! Small pets, such as cats, dogs or birds (animals with a valid vaccination certificate) can be carried as hand luggage in a transport box or bag. This box must fit under the seat or on the shelf above the seat.

If we summarize it briefly :
- The regulation does not include every breed, especially cats or dogs.
- Cats and dogs must be their pets and weigh up to a maximum of 8 kg.
- Your pets must have a vaccination card and be in a cage. (23x30x40 cm. Enclosed in small cages).
- If necessary, passengers can buy an extra seat for their pets in addition to their own seat.
- Requests for seats in the front or back of the bus will be rejected.